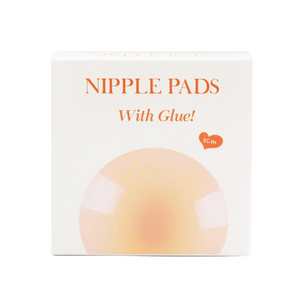 Tamme Nipple Pads With Glue Super Strong Hold
The Tammé Nipple Cover is protection for post-maternity nipples that will not give you irritation while wearing it! Tammé Nipple Cover with glue is a premium grade of silicone in size 8cm, 1mm thin, round shape, and matted texture.

WHY WILL YOU LOVE TAMME NIPPLE PADS WITH GLUE?
Prevent nipple chaffing
Stop showing nipples thru clothes

Extra thick support for post-pregnancy nipples
Super stick glue
Medical grade
Can be used up to 30 times
Size: 8cm
Available in Premium Milky & Premium Golden
PACKAGE INCLUSIONS:
1 box x 1 pair of Nipple Pads