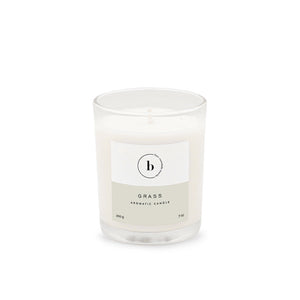 Bare Essentials Manila Soy Aromatic Candles - Glass - Warm Vanilla
BARE ESSENTIALS MANILA SOY CANDLES not only vibrantly fills up a room with a glow but also with amazing scents that you can choose from.
WHY WILL YOU LOVE BARE ESSENTIALS MANILA SOY AROMATIC CANDLES?
Aromatic 
Hand-poured
100% soy wax
200grams

Vibrantly fill up a room with up to 3 hours of burning time

Perfect for bigger spaces – living room, bed room and dining room. 

WARM VANILLA. 

Known as one of the best in elevating one's happy hormones, a tiny hint of vanilla bean can instantly draw out feelings of joy and relaxation.