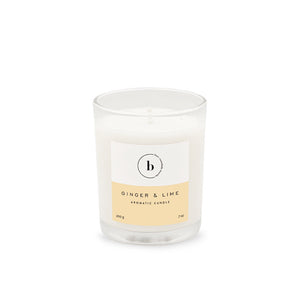 Bare Essentials Manila Soy Aromatic Candles - Glass - Ginger & Lime
BARE ESSENTIALS MANILA SOY CANDLES not only vibrantly fills up a room with a glow but also with amazing scents that you can choose from.
WHY WILL YOU LOVE BARE ESSENTIALS MANILA SOY AROMATIC CANDLES?
Aromatic 
Hand-poured
100% soy wax
200grams
GINGER & LIME.  

An energizing and exotic citrus scent with a hint of ginger that creates a rich aroma.